Six Ways To Enjoy The Frio River
A you traveling to Concan, Texas soon? Here are six ways to enjoy the Frio River. From the traditional float, to standup paddle boarding, there is an option for everyone.
6 Ways To Enjoy The Frio River
Standup Paddle Board: Bring your own stand up paddle board or rent one from the Boat House at Garner State Park
Kayak: Kayaking the Frio is best done when the river isn't full of people. I suggest kayaking in the early morning in the summer, or in the off-season (Fall, Winter, Early Spring). Bring your own kayak or rent one from a local outfitter like Josh's or Andy's
Paddleboats: Paddleboats are a great way to enjoy the water when it's still too cold to jump in. They can be rented from the Boat House at Garner State Park.
Rope swing: There are many rope swings along the banks of the Frio, the most popular being at Garner State Park. Before you jump, always check for no trespassing signs, the land along the Frio is privately owned. Also, be sure to check the depth of the spot where you are jumping. The river changes with rain, so a spot that was once deep might not be this time around. Always be safe and look before you leap!
Float: this is the classic way to enjoy the Frio. Set up a float with a local outfitter and they will provide the tubes and shuttle you to and from the river. Check out Josh's, Andy's, and Happy Hollow.
Chill: This is my favorite way to experience the Frio. Just put your chair straight into the water and relax. Spend all day relaxing down by the river, then head to your tinyhome for a cozy night at home. Summer in Texas gets hot, and this is a great way to cool off.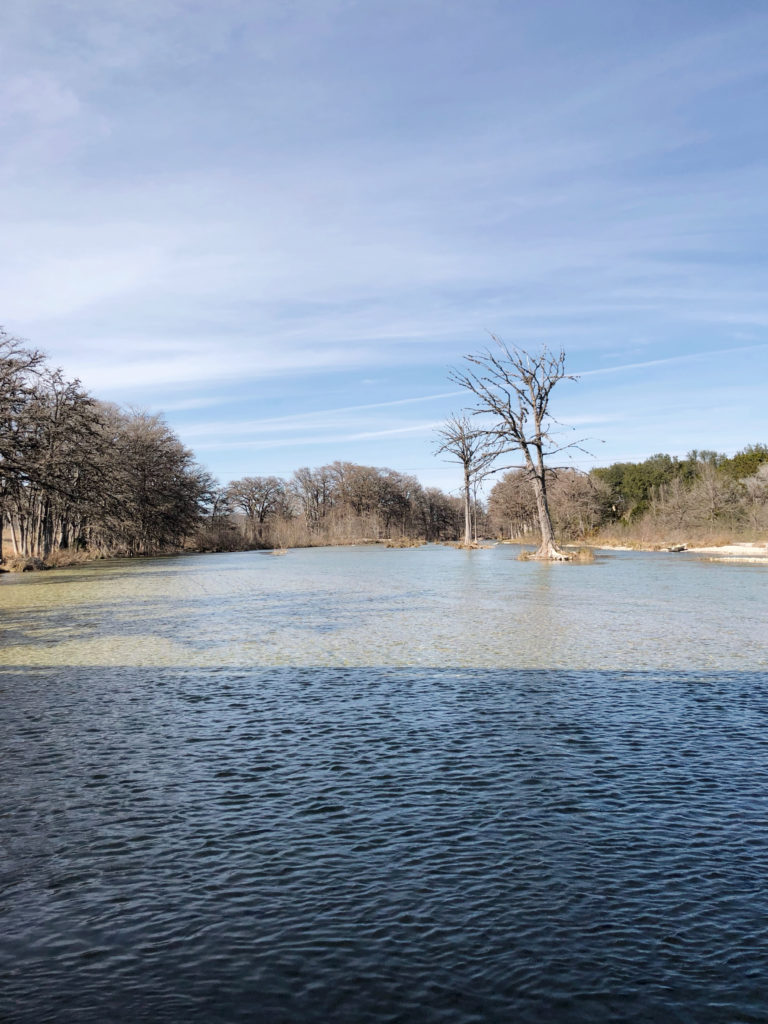 What is your favorite way to have fun at the Frio? Let us know in the comments below.